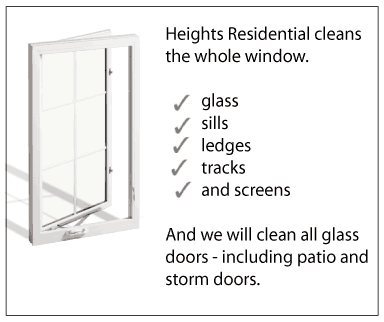 We'll Clean the Whole Window, Screens Included.
Heights uses time-honored tools and method: A squeegee and soap and water. Razor blades are used to remove paint and stubborn spots. After squeegeeing, the edges of the windows are wiped with a cloth to remove the final traces of water.
To clean the screens we use a very effective soft bristle brush. If the screens are particularly dirty, we will soap them up, scrub and wipe them clean.
By far the greatest tools in our arsenal are practice, patience and a passion for perfection.